We provide quality general, family and cosmetic dental services to people from all over the greater Kansas City, Missouri area. Feel free to contact a member of our dentistry staff by:
Calling our office direct at: 816-525-7155
Send us an email to: [email protected]
Download and fill out our: Patient Survey - PDF
Or, for your convenience: Request an Appointment Online
Office Hours, Location & Directions
The Dental Expressions office is located at 521 SE Second Street, Suite B Lee's Summit, MO 64063. We are on 2nd Street, between SE Grand Ave. and NE Independence Ave.
You can see our practice location by clicking "Search" on the map.
Type in your address to get driving directions to our office.
Monday: 8am - 3pm
Tuesday: 8am - 6pm
Wednesday: 8am - 5pm
Friday: 8am - 4pm
Saturday: By appointment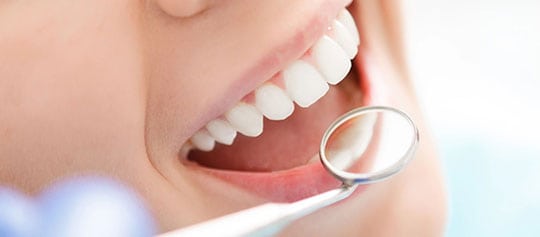 Request a Dental Appointment
We see all patients on an appointment basis and request that you schedule in advance so we may reserve specific treatment times for you. Our office and team phone number is 816-525-7155. We make every attempt to see you in a timely manner and complete your treatment as efficiently as possible. We request you extend the same courtesy to us. After all, we are committed to each other's success!
If you cannot keep your appointment, please give us 2 days minimum (see office hours) notice so we can extend this valuable time to another patient. A nominal fee will be charged for broken appointments and changes without adequate notice-we know how valuable your time is-ours is as well!