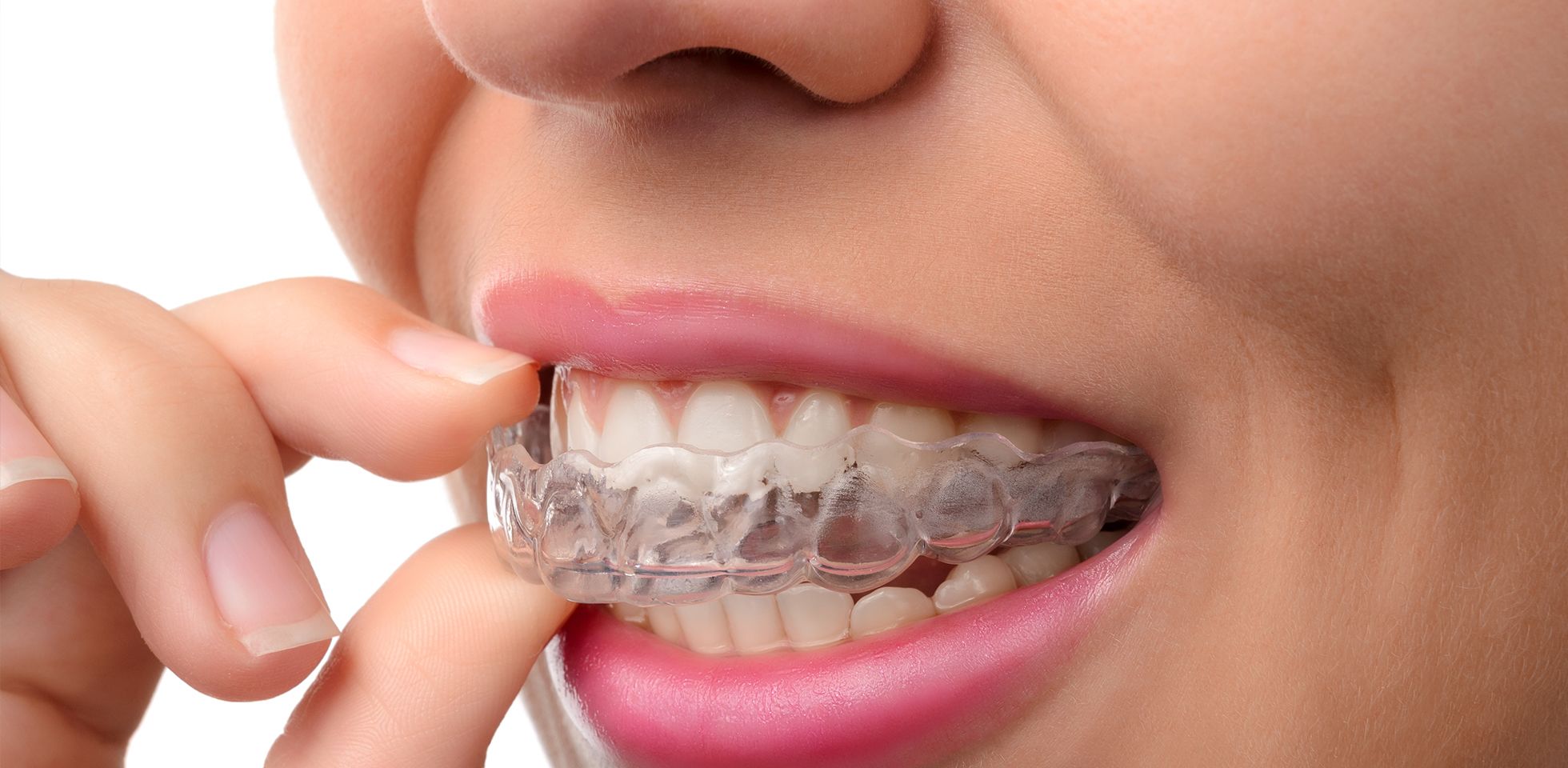 Invisalign Lee's Summit, MO
Invisalign is a system of clear polymer trays designed to suit your orthodontic needs. Although the trays are not suitable for all patients, we provide an evaluation through digital x-ray.
A simulated design will help to demonstrate to patients what the outcome might be.
Invisalign is computer generated, which makes it highly efficient for a number of tooth and jaw issues. Patients are called for follow-ups and corrections at regular intervals throughout the treatment.
What is it?
 It is a customized polymer dental aligning tray which is replaced every two weeks. The patient wears the trays for as long as it takes the teeth to perfectly align themselves. The trays are clear and removable. They align the teeth, hence replace traditional dental braces. They are provided with tiny plastic attachments if needed and the attachments are also invisible. Invisalign trays do not use any brackets and wires, hence can be removed. Each tray aligns your teeth until they settle into a beautiful smile. Brushing, flossing, eating, and cleaning are made easy with Invisalign. This method is less painful and more efficient compared to other orthodontic treatments.
Why you will want it
       Traditional orthodontic procedures have drawbacks. They can cause temporary bite problems, mouth sores, speech and breathing problems, swelling of the gums, distortion of the neighboring teeth, redness and bleeding, and broken dentures in case of accidents.  Invisalign is the advanced and by far less stressful process.
There are no stainless steel wires and sharp brackets involved. This eliminates complex problems and makes it convenient to wear and remove the trays.
Eating, speaking, and breathing problems do not exist and cleaning is easy and effective.
This keeps your smile beaming and confident.
How it works?
 We suggest Invisalign for teeth with gaps, overbite, underbite, crossbite, crooked teeth, and crowded teeth. Invisalign doesn't suit everyone. An examination with digital x-rays will tell you whether you are a candidate for this treatment. We formulate a 3D image of the end result and make a careful assessment. We will discuss a treatment plan based on this. The customized aligners are placed in the mouth. Regular checkups with the replacement of the aligners every 2 weeks are scheduled. The aligners will change for 8 to 10 months based on the patient's situation. A beautiful straight smile will await you after a series of dental visits. It generally takes 12 - 18 months to fix the corrections in adults.
Our dental office is technologically up to speed with a dedicated team of professionals ready to provide the best results. Would you like to know if you are a likely candidate for Invisalign? Consult us, and find out all you need to know about Invisalign.